Nazlia featured in Home Business Magazine
See full article here.
College can be tough in so many ways for new students. After graduating high school, Nazlia Yunus moved away from the city she called home where she shared many precious memories with the people she loves. The plan was to fulfill her pre-med requisites, with the end goal of attending medical school to one day become a doctor. The tiny college town was so different from what she was used to in so many ways. She found it difficult to fit in and make new friends there, so she often spent time alone in her apartment. Throughout the coming weeks, she found herself missing home and feeling blue.
In October 2014, just a few days after Nazlia's 18th birthday, she had this sudden urge to get back in touch with the hobbies that she enjoyed as a young girl in hopes that it would lift her spirits. She has always been a crafty individual, and since her childhood, she's played around with scrapbooks, beading, making jewelry, and even sewing. She decided to start making jewelry in her free time to keep herself and her mind occupied. This was the perfect opportunity for Nazlia to rekindle her creative spirit. With $20 in her pocket, she went to the craft store with the intention of purchasing supplies for her very first choker. She remembers the euphoric feeling well of picking out different charms, threads, and metals.
She began making different pieces of chokers to wear, then shortly started posting them on Etsy, and thus Chvker Jewelry (pronounced Choker) was born. Her first sale felt like a kid in a candy shop. The gratification and feeling of accomplishment drove her to get more involved in her new hobby. Tumblr largely influenced her drive to start an Instagram account for her jewelry as she's always been very fond of aesthetically pleasing pictures. Her desire for creating artsy content introduced the birth of the jewelry line's Instagram. She remembers taking pictures using a white shoe box as her background near a window with plenty of sun on her iPhone 4. She cherished these moments every single day, as these were the learning steps to the future she unknowingly paved for herself.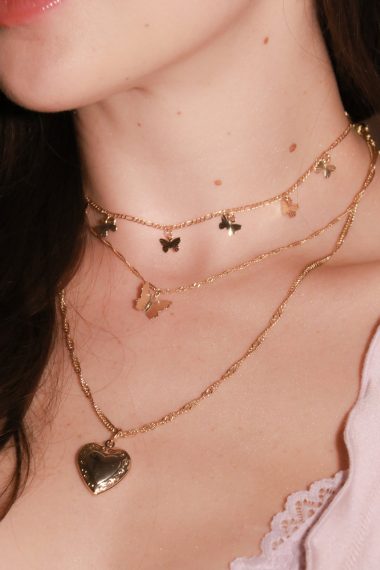 Making chokers out of her bedroom was purely for enjoyment, and she never expected the hobby to grow into a business, but it did for the years to come. Those next few years were extremely rough as she had to learn to balance her schedule between growing the brand, studying, and working part-time. Her career path was a demanding one as extra curriculars were crucial for medical school, and the classes she took were difficult comprising of various biology, chemistry, physics, calculus and other STEM courses for her major. One semester, she shadowed not one, but two doctors in a semester. Some semesters dragged on as she pushed 18 or 21 semester hours to ensure that she graduated within four years. Another semester, she was enrolled in a 6-hour Organic Chemistry lab on Saturdays— it was truly a never-ending battle between either focusing on the jewelry line, attending class and studying for exams, or going to work for extra money.
The most challenging times of the year for Nazlia were, without a doubt, final examinations in May and December. Sales are spiked during this time of year for summer and the holidays, while the pressure to maintain good grades was more terrifying than ever. She felt so much stress throughout finals during a particular semester, that she dropped to her lowest weight of 84 pounds as she refused to spare any time from working or studying. Looking back on it now, it was a mentally and physically draining time in her life.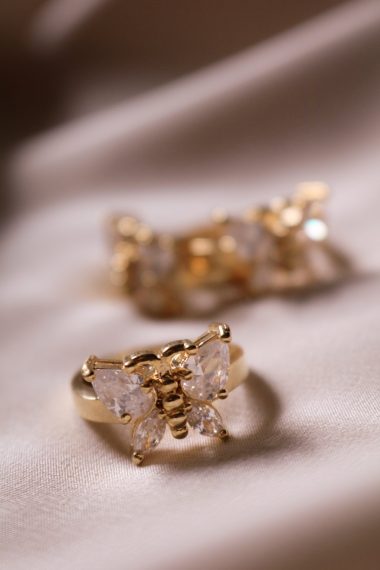 Starting and growing a brand is very different than clocking in after class for a shift then heading home to finish studying. Growing a brand is like caring for a small child. You watch over it at all times of the day and worry about it without a second to spare. There isn't a waking moment spent without thinking about the line. Every detail you can possibly think of needs to be tended to from photography, production, customer service, social media, and so much more. Nazlia's shifts were not for a few hours, they were from the moment she woke up to the instant she fell asleep. The weekends were glorious as it gave her time to spend catching up on either school work or focusing on the brand. She always enjoyed the time she spent late Friday and Saturday nights making jewelry and fulfilling orders, unlike your average college student. The journey through college while building a business was bittersweet with tons of hardships, but it is an experience that has made Nazlia the person she is today. Aside from balancing college, growing a business from the ground up is a very unique challenge of its own.
During the first year of Chvker, growth was very slow. Nazlia was learning the ins and outs of making jewelry and posting great content to social media and her e-commerce page. She doesn't recall how she gained her first 100 followers (or even first 1000), but one thing is for sure, it's more difficult than it sounds. People typically don't want to follow an account that doesn't already have a large following, so it's a daunting task to grow an account from the ground up. Much like a butterfly effect, one person may follow and like your picture and that leads to five more people seeing your post on the explore page, and so on. The more likes and followers you have, the more potential visitors you attract.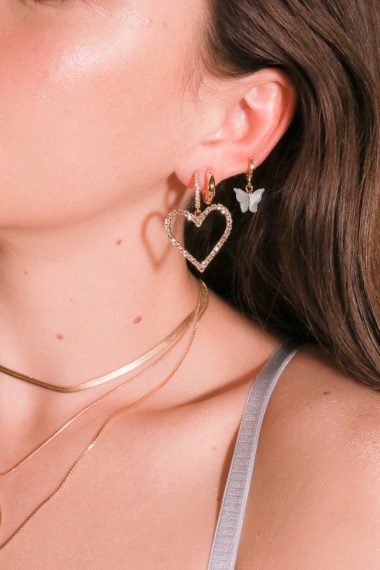 Growth happens slowly but surely, and the key is patience and excellent images. One of the major factors that attributed to the rise of the jewelry line was the beauty of displaying the jewelry in an eye-catching manner on social media. Nazlia tended to gain a substantial number of followers on her Instagram every time she posted something that was a "hit". One day she even stumbled across a picture on Tumblr of her neck donning one of her pieces with about 90,000 notes (notes on tumblrs are activities such as 'likes' 're-blogs' etc.). As Tumblr had always played such a large role in Nazlia's vision for creativity, this was truly a mind-blowing discovery to her.
Everyone loves a pleasing aesthetic (it's hard not to!). Nazlia believes that pictures should grab the consumer's attention and leave them wanting more. In the beginning, her pictures were super amateur, but over time, her skills progressed and so did her budget, and that aided with the quality of content. Having gone from using decorative scrapbook paper to low budget silk, and now to an extremely lush and expensive silk, what you put into the photos makes all the difference.
With no budget for models, Nazlia found a way to make it work. She reached out to girls, mostly influencers, but not all, asking if they would like to receive her jewelry in exchange for pictures. Influencers not only allowed her the opportunity to repost amazing pictures, but displayed her page to a wide audience when they posted and tagged her in the photos. This lead to a wider audience, more followers, likes, sales and a greater reach.
Starting off as a nobody, Nazlia realized how crucial it is to get your name out there no matter how small or big the influencer may be. She reached out to smaller influencers that she still cherishes dearly for willing to work with a new brand, and now has the attention of bigger influencers and even celebrities who exchange jewelry for exposure.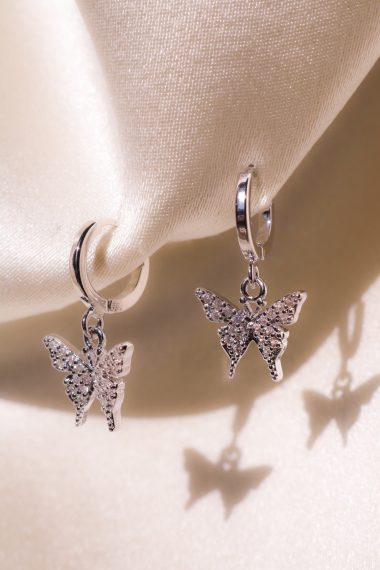 With social media and big stars like the Kardashians and Jenners out there, fashion is changing so quickly and everyone wants what is "in". Nazlia recognized staying up to date with trends is a key factor in the expansion of her jewelry line, and she is constantly in tune with the latest styles. Fashion is always in flux, and she believe the key to growing is changing with it.
When Instagram rolled out ads, Nazlia decided to test the waters and ended up with the largest leap in sales and follows yet, having exposed the line to a massive audience that shares an interest in jewelry. Over the next few years, she went on to quit her part-time job and form an LLC to commit herself to Chvker. Today, Chvker grows before her very own eyes with a line that includes jewelry beyond the choker and 151,000+ followers on Instagram and counting. She credits a combination of influencers, aesthetic pictures, and staying on top of trends and ads to Chvker Jewelry's massive success. Born into the first generation able to experience the power of social media, Nazlia's been given the opportunity to reach audiences that she may not have been able to without social media.
At the age of 22, having experienced great downfalls to now be climbing the ladder of success with Chvker Jewelry, Nazlia is certain that sky is the limit. When she started, she practically had a non-existent budget, no business experience, and no connections in the industry, only motivation and a cell phone– the two things that continue to propel her growing brand.